Helping the Biggest Brands Dominate their Deliveries


The delivery software of choice for leading enterprises
Hear it straight from the highest authority, our customers. Read their reviews on
Capterra
and
Source Forge
.
-20%
Fall in total distance driven
+30%
Increase in vehicle occupancy
-60%
Less calls to drivers
Technology Fast 50 2020
1000 Europe's Fastest Growing Companies 2022
Scaleup of the Year Finalist, 2021
It is easy to scale your business operations with the help of a tool such as Urbantz, it allows you to integrate new clients and add new flows fast and easily. I believe having a last-mile solution like Urbantz is essential for all kinds of B2B and B2C delivery services. They would all benefit from adding technology to their businesses

Alfonso Lopez Hernandez,
Managing Director CityLogin Iberia
For some of our customers, the fact that we're using a platform like Urbantz is considered a step forward. Today we're able to use it as a competitive advantage. Recently we closed a deal with a customer, who wanted to see the real-time journey of the order and proof of delivery but didn't have such functionality with their current carrier. In this case, we were able to present Urbantz's functionality as a convincing argument.

Being the last link in the supply chain made us look for a very flexible TMS. We found this in URBANTZ, which is a very flexible platform where we shoot our first/last mile shipments in during the day. Very quick optimizing of rounds and a clear overview of all our drivers makes it easy to use for all our dispatchers. URBANTZ gave us the chance to grow quickly and keep a clear overview of our history

Since we have been using URBANTZ with our transport partner E-DELIV, we have seen a 60% reduction of the number of phone calls made with drivers regarding a delivery or a pick-up, allowing us to focus on other tasks.
Create powerful, scalable and sustainable delivery experiences with Urbantz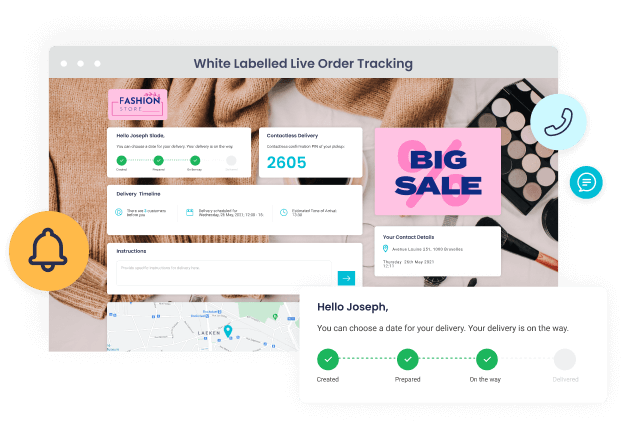 Win new and repeat business with premium customer experience
Today's consumers will drop a brand after one bad experience. With Urbantz, it's simple to build consistently successful customer experiences through:
Real-time delivery slots, track & trace and notifications
Brandable and configurable recipient portal
Dynamic route planning based on your custom workflows
Learn more about creating better delivery experiences ⟶
Drive efficiency from store to door
Unlike others, we provide a complete, off-the-shelf solution for real-time delivery slots and dynamic route planning that's easily configurable to your business needs. With Urbantz, you can:
Integrate all your carriers in one platform
Show real-time delivery slot availability at checkout
Rank delivery slots to start pre-optimising routes
Find out how to cut failed deliveries with real-time delivery slots ⟶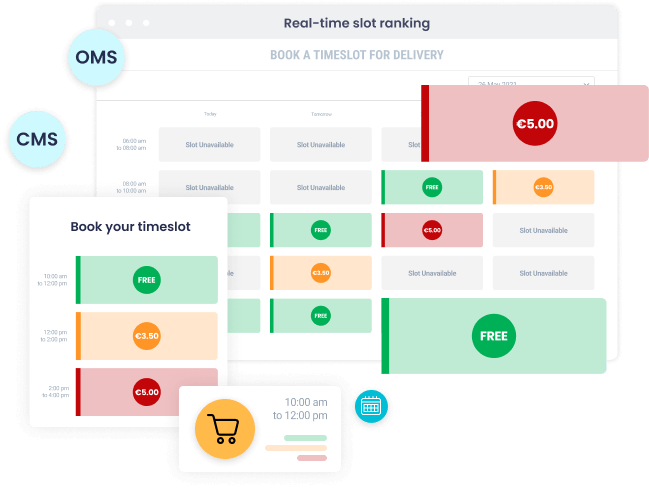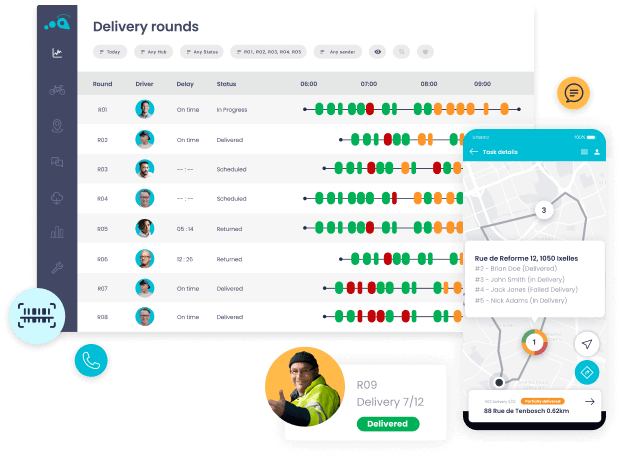 Scale your operation as order volumes grow
Don't fall behind the competition. Scaling your last mile activity is easy with rapid onboarding of 3PLs, senders or drivers. Our platform lets you drive efficiency at scale through:
AI-powered dynamic route planning
Multi-carrier and vehicle optimisation
Real-time visibility and actionable analytics
Watch a demo to see how easy multi-carrier management is ⟶
Ready to Take Control of Your Last Mile?
fd63988c-faa5-4d28-af28-b23ade413529
0f55bfd0-66af-4288-9880-fa90f840f817
Automate deliveries and pickups using your own business logic
Deploy industry-first green tech to cut CO2 emissions
Direct your drivers with custom workflows and routing by vehicle type
Track drivers, parcels, customer tickets and feedback in real-time
Integrate rapidly with OMS, ERP and carrier systems via API
Configure dashboards and analytics for actionable insights
Easily integrate all your systems with Urbantz
Tap into Europe's largest ecosystem of pre-integrated carriers. With our best-of-breed APIs, you can easily integrate Urbantz with any system, no matter how complex. Rapidly add OMS, WMS and ERP tools or external carriers to the Urbantz ecosystem.