Heading
Make your final mile the final word on sustainable delivery at scale and on-brand customer experience.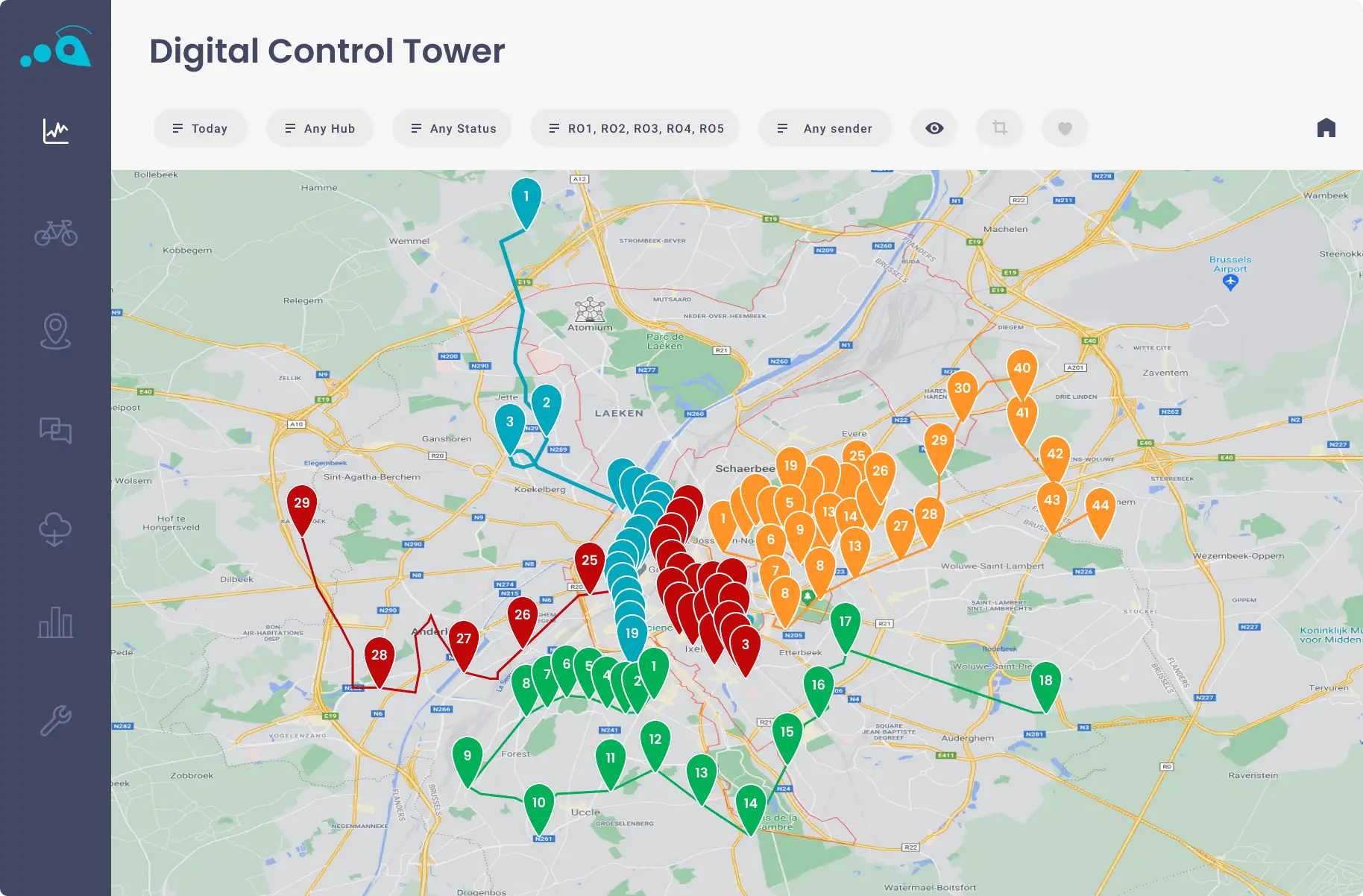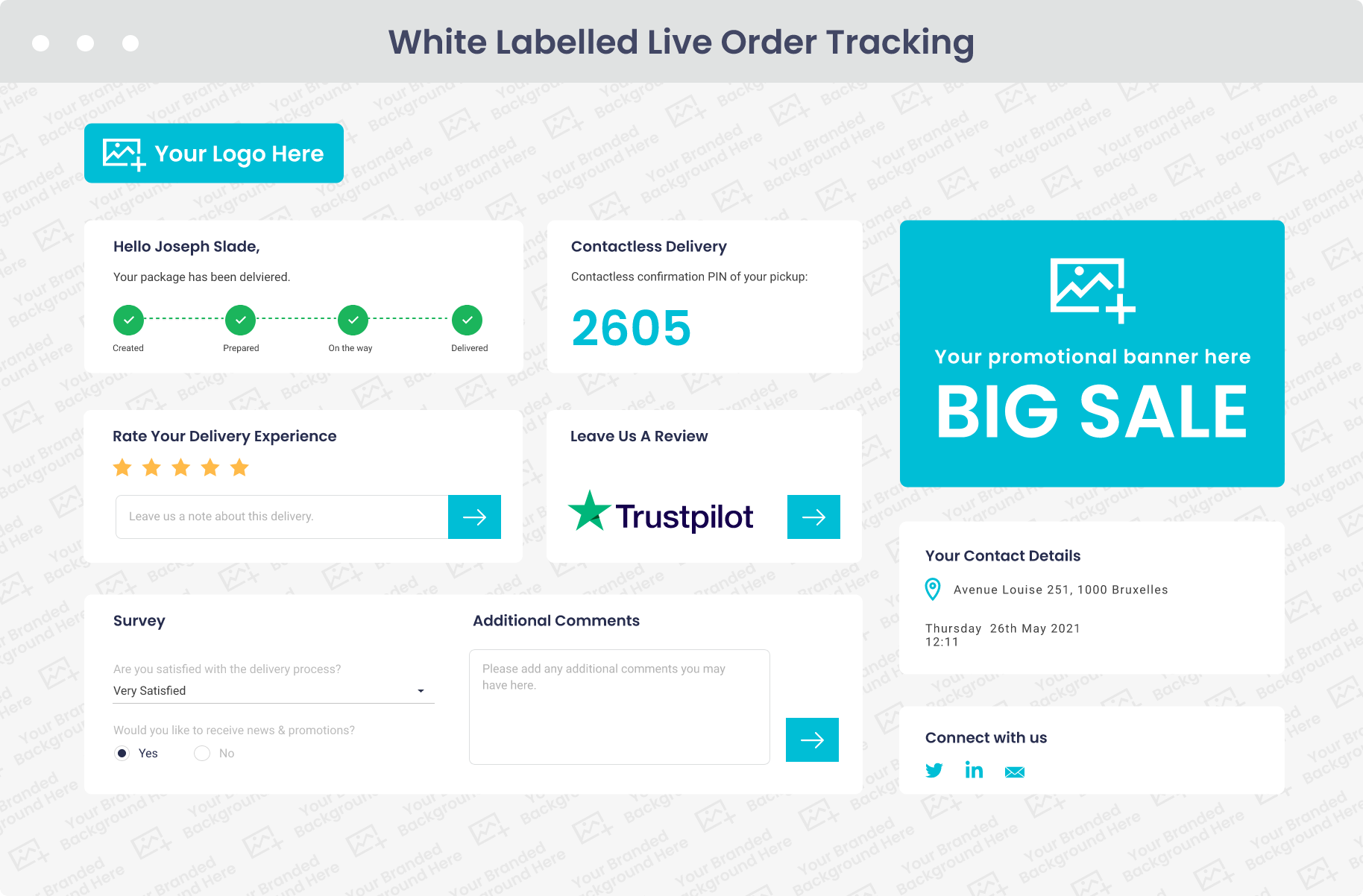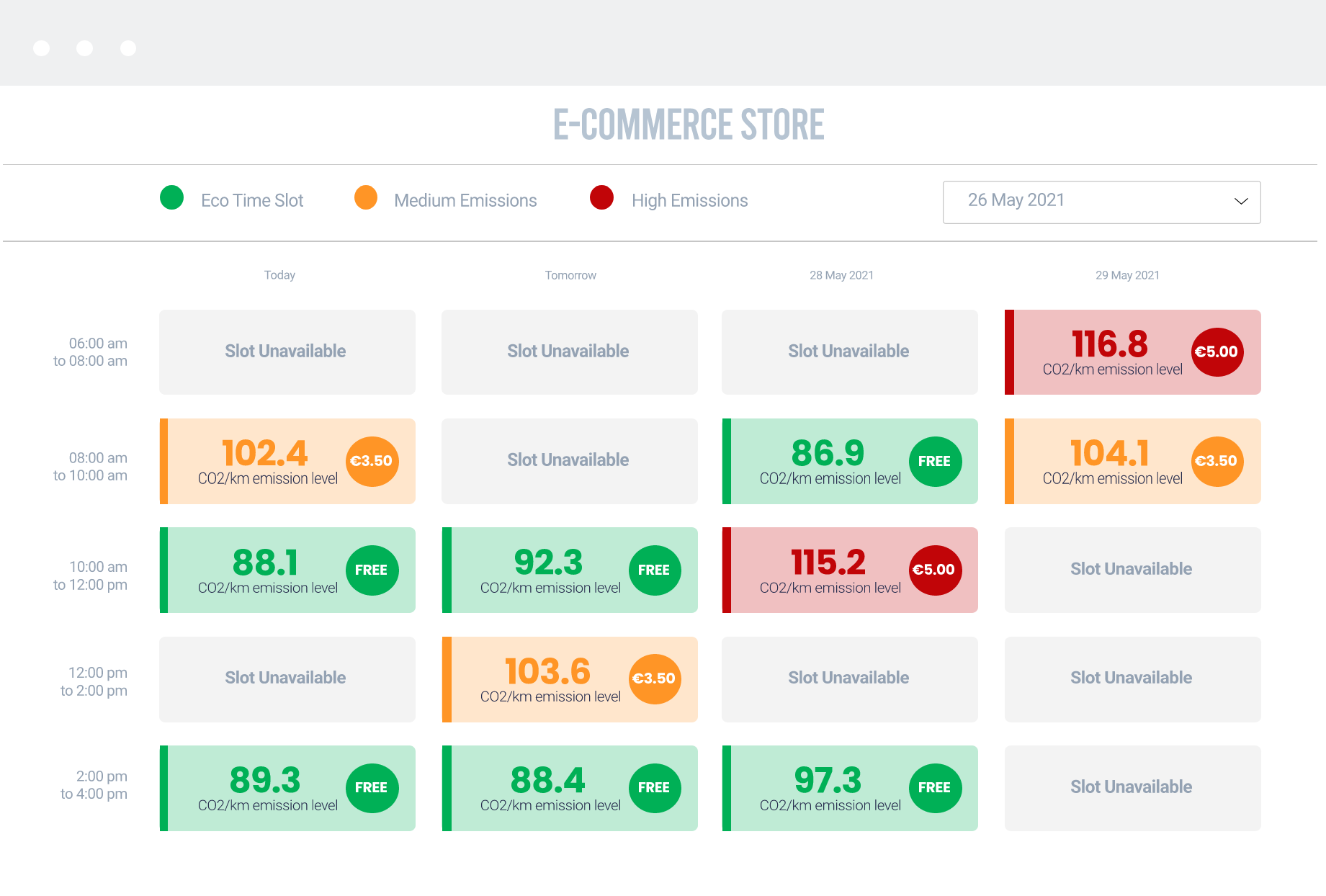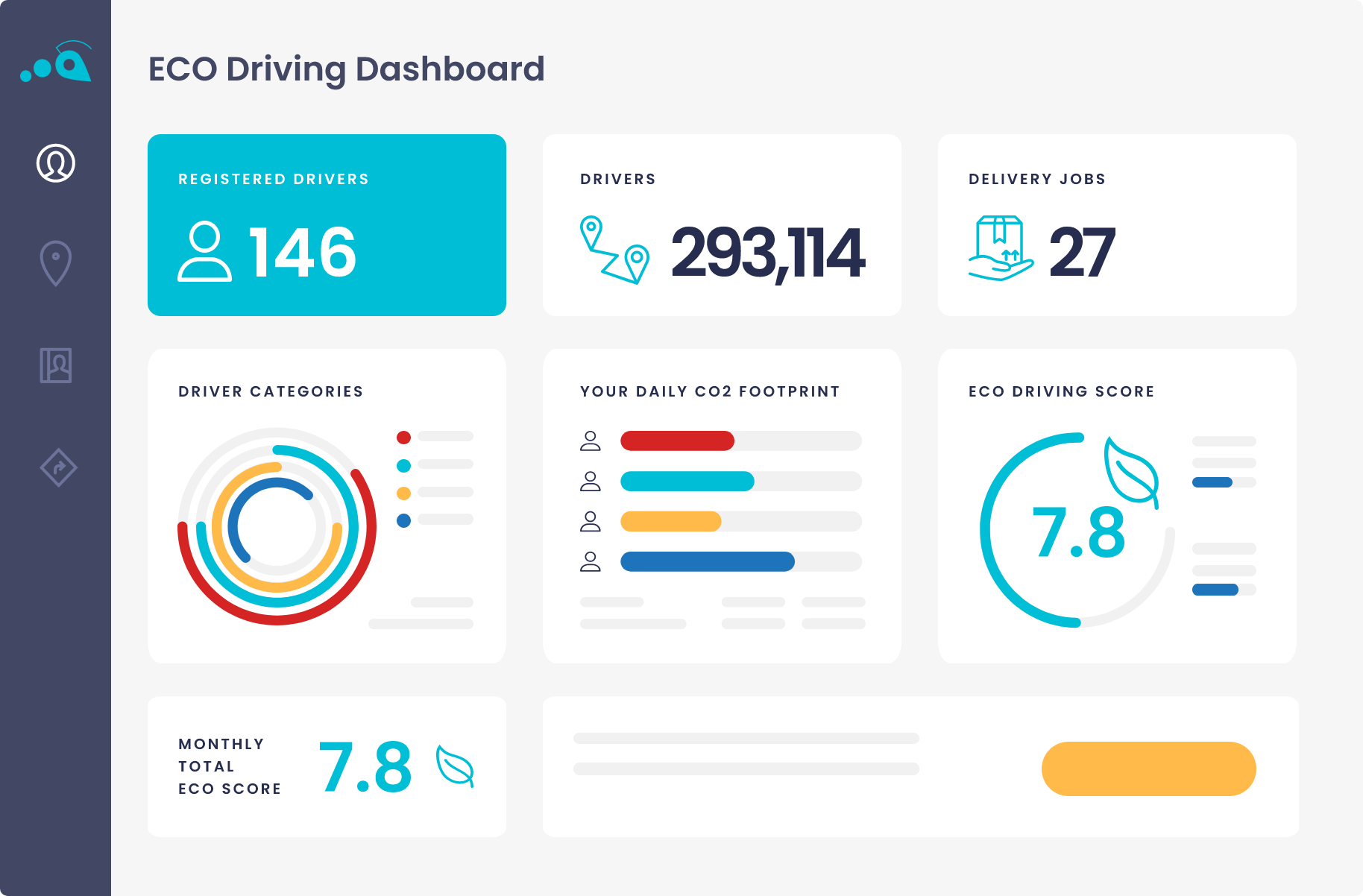 a8960791-f0ff-4312-8f93-1fb736efeeb0
4ebb2fe1-6ab2-435c-b979-12957c863704
step_form
Helping the Biggest Brands Dominate their Deliveries
Our happy customers include leading names from the worlds of grocery, ecommerce and logistics.
-20 %
Fall in total distance
driven
+30 %
Increase in vehicle
occupancy
-60 %
Less calls
to drivers
-25 %
Reduction in CO2
emissions
It is easy to scale your business operations with the help of a tool such as Urbantz, it allows you to integrate new clients and add new flows fast and easily. I believe having a last-mile solution like Urbantz is essential for all kinds of B2B and B2C delivery services. They would all benefit from adding technology to their businesses

Alfonso Lopez Hernandez,
Managing Director CityLogin Iberia
For some of our customers, the fact that we're using a platform like Urbantz is considered a step forward. Today we're able to use it as a competitive advantage. Recently we closed a deal with a customer, who wanted to see the real-time journey of the order and proof of delivery but didn't have such functionality with their current carrier. In this case, we were able to present Urbantz's functionality as a convincing argument.

Being the last link in the supply chain made us look for a very flexible TMS. We found this in URBANTZ, which is a very flexible platform where we shoot our first/last mile shipments in during the day. Very quick optimizing of rounds and a clear overview of all our drivers makes it easy to use for all our dispatchers. URBANTZ gave us the chance to grow quickly and keep a clear overview of our history

Since we have been using URBANTZ with our transport partner E-DELIV, we have seen a 60% reduction of the number of phone calls made with drivers regarding a delivery or a pick-up, allowing us to focus on other tasks.
Gain More Clarity and Control Over Your Last Mile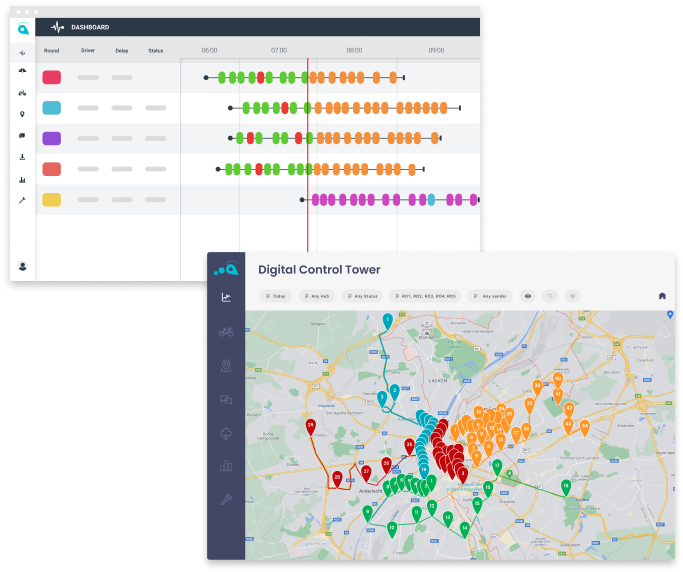 Plan Smarter and Faster with Flexible Automation
Optimise to your own business logic and workflows by adding rich metadata to our industry-leading algorithms. No coding required.

Integrate swiftly with any OMS or ERP system to receive orders by. Partner with our pre-integrated carriers/retailers to rapidly scale.

Manage job allocation and monitor deliveries in real time. Onboard drivers quickly. Steer them through your workflows with the intuitive drivers app.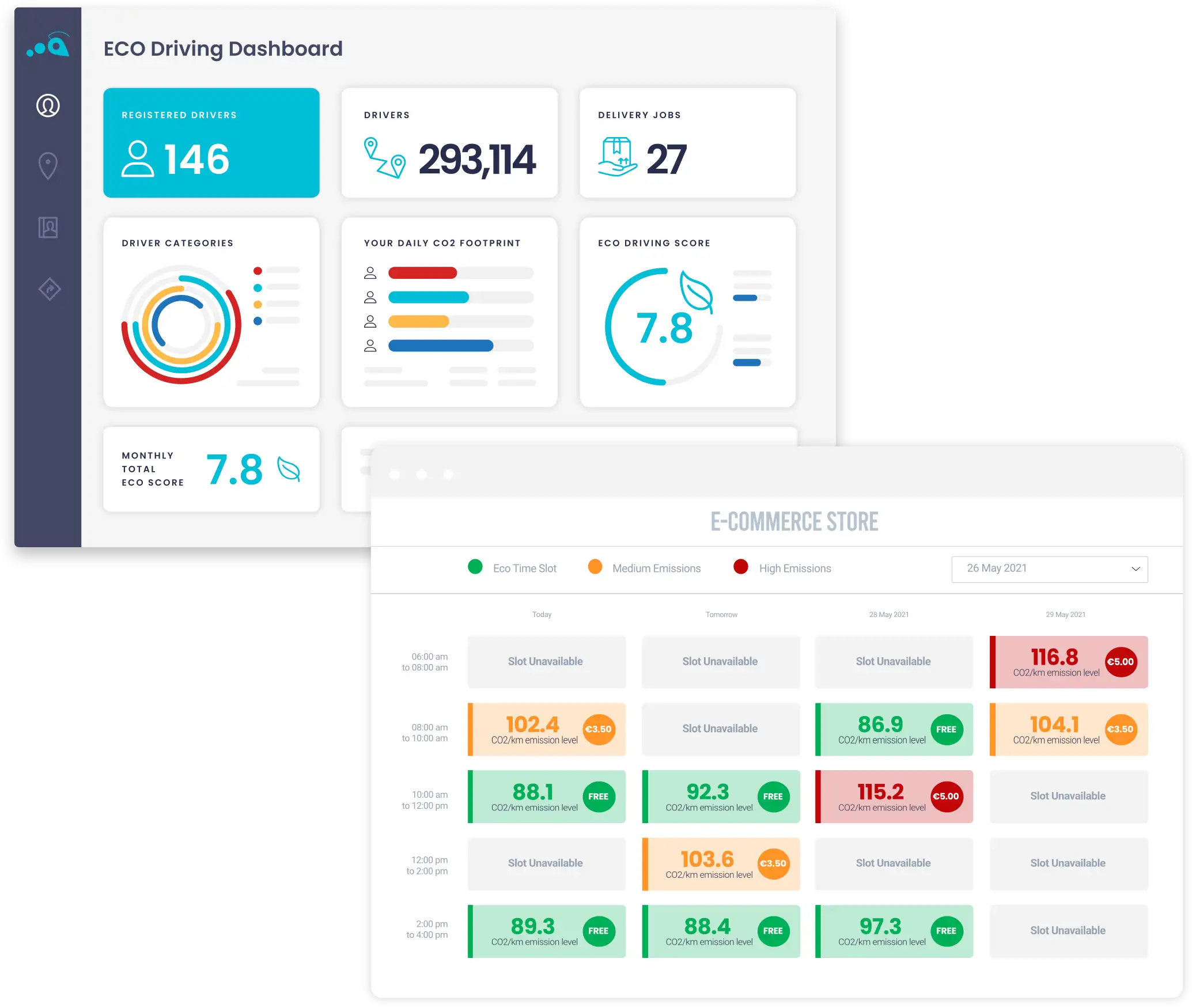 Go Greener with Sustainable Deliveries that Scale
Lower CO2 emissions with eco-friendly delivery distribution across fleets. Optimise by vehicle type, coverage area, cost and more.

Rank delivery slots by their environmental impact and nudge green-minded consumers at checkout to book the most sustainable times.

Help drivers cut emissions with vehicle-specific mapping and AI-powered driving assistants, plus comprehensive CO2 analytics and reporting.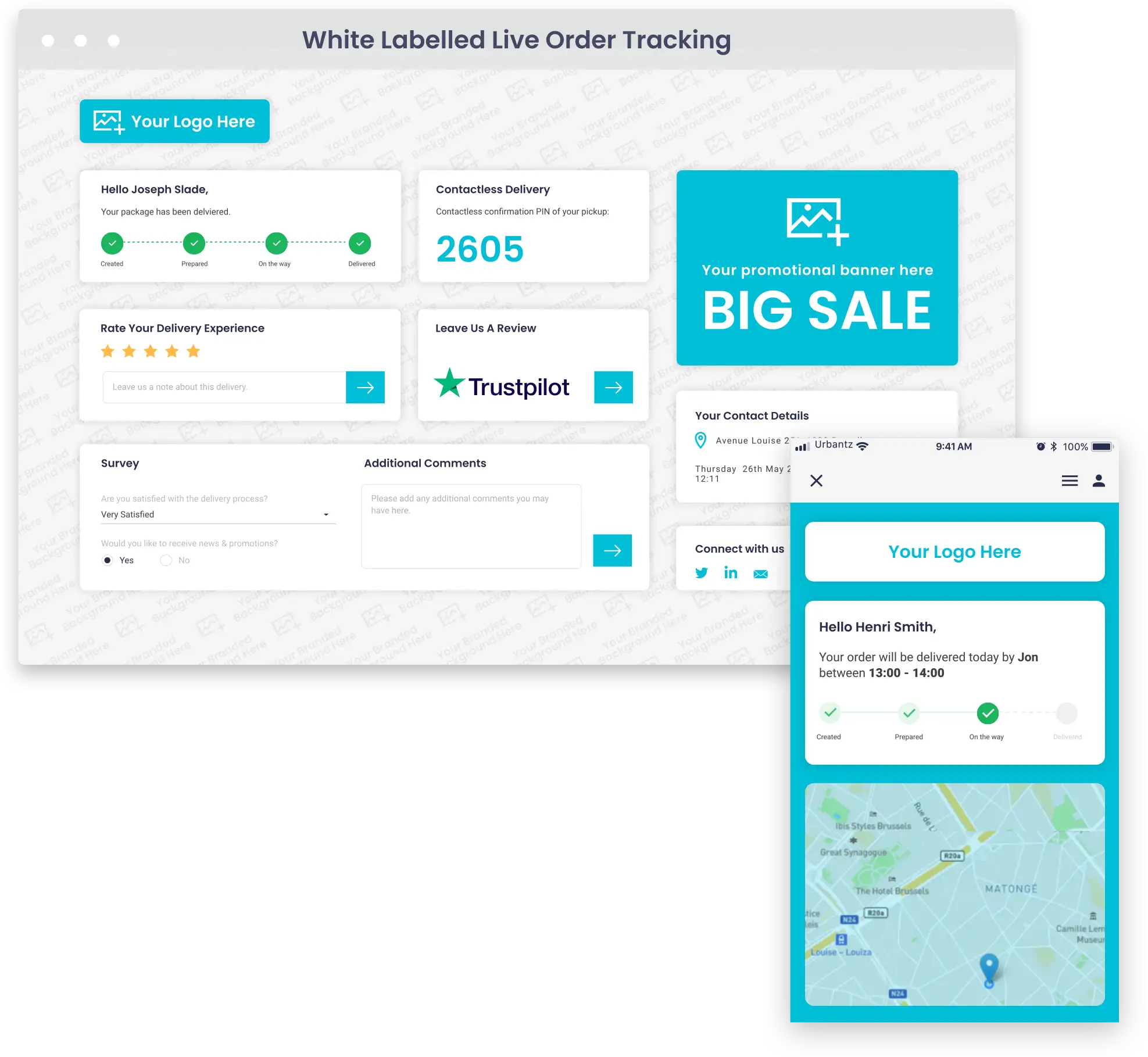 Delight Customers with On-Brand Delivery Experiences
Empower recipients with flexible slot booking options for transparent and predictable deliveries.

Ensure a consistent customer journey with branded live order tracking, real-time ETAs, configurable notifications, feedback surveys and more.

Drive higher first-time delivery success and cut customer complaints with 2-way driver-recipient communications, built-in ticketing and returns flows.
Ready to Take Control of Your Last Mile?
fd63988c-faa5-4d28-af28-b23ade413529
0f55bfd0-66af-4288-9880-fa90f840f817
Automate deliveries and pickups using your own business logic
Deploy industry-first green tech to cut CO2 emissions
Direct your drivers with custom workflows and routing by vehicle type
Track drivers, parcels, customer tickets and feedback in real-time
Integrate rapidly with OMS, ERP and carrier systems via API
Configure dashboards and analytics for actionable insights